Our Management
Home
Company Overview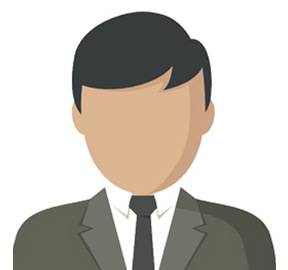 MR. CHANDRA SHEKHAR RAJAN (DIN 00126063)
Mr. Chandra Shekhar Rajan is an IAS Officer of the 1978 Batch, who retired as Chief Secretary, Rajasthan, on June 30, 2016. He then served as Deputy Chairman, Chief Minister's Advisory Council till December, 2018.
He was appointed as Director by the Government of India on the newly constituted Board of Infrastructure Leasing & Financial Services Limited (IL&FS). He took over as Managing Director, IL&FS on April 2, 2019.
During his 38 years in the IAS, he has served for around 14 years in various capacities in Agriculture and Rural Development, 12 years in Infrastructure sectors like Power, Roads, Industries, 5 years in Finance and 5 years in General Administration. He has co-authored a book on "Farmers Participation in Agricultural Research and Extension". He has also briefly served as a Consultant with the World Bank.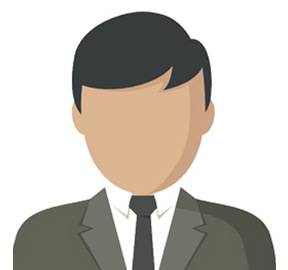 MR. DILIP LALCHAND BHATIA (DIN 01825694)
Mr. Dilip Bhatia, a Chartered Accountant by qualification has more than 27years of work experience. He has been working with IL&FS Transportation Networks Limited since August, 2015 and took over as Group CFO of the firm in January 2016. Recently Mr.Bhatia has been re-designated as Chief Strategy Officer.
As CFO, Mr. Bhatia is responsible for managing the Finance, Treasury, Fund raising, Accounting and financial control function across the ITNL Group including its overseas subsidiaries.Mr.Bhatia also has an oversight on legal, secretarial and investor servicing activities. He is part of core management committee of the Company, responsible for shaping the strategy and operations of the Company.
Prior to joining IL&FS Transportation Networks Limited, Mr. Bhatia, was associated with Ace Derivatives and Commodity Exchange Ltd. as Chief Executive Officer, Business Head and Executive Director of Kotak Commodity Services Ltd., Head Finance, Operation and Business Development – International Business of Kotak Securities Ltd., Head - India operations for Bharti AXA Investment Managers, COO of IL&FS Asset Management Co. Ltd. And head operations of IL&FS.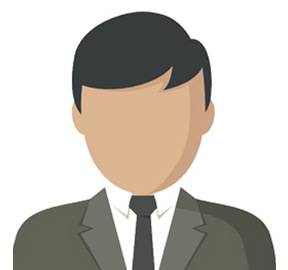 MR. MANISH KUMAR AGARWAL (DIN 02885603)
Mr. Manish Kumar Agarwal graduated in Honors from MNIT, Jaipur. He has done his Masters from I.I.T., Delhi. Mr. Agarwal has completed courses of Procurement & Project
Management at Asian Institute of Management, Manila, Philippines and Project Management at IIM, Ahmedabad. Mr. Manish Agarwal is Senior Vice President and KMP at Road Infrastructure Development Company of Rajasthan Ltd. Mr. Agarwal has got over 32 years of managerial and professional rich experience of work in infrastructure sector in India.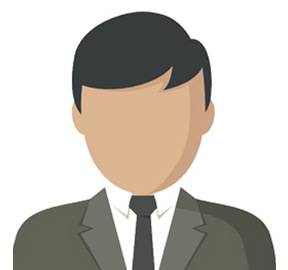 MR. KAZIM RAZA KHAN (DIN 05188955)
Mr.Kazim Raza Khan has an overall professional experience of more than three decades in technical field focused towards Infrastructure. He joined IL&FS group in December 2005 as Assistant Vice President in IL&FS Transportation Networks Limited (ITNL) and hold the position as Senior Vice President and Regional Head of South and West India till January 2019 when the newly appointed IL&FS Board appointed him as Business charge and then subsequently as CEO on May 16, 2019 in IL&FS Engineering & Construction Company Limited (IECCL). Under his leadership, IECCL has shown a complete turn-around and subsequently becoming a going concern company.
Mr. Khan is Masters in Business Administration with elective as Finance and International Trade Management and holds a Bachelor's degree in Civil Engineering. He also holds Life Membership of Indian Road Congress. He has vast experience in Construction of Highways and Airfields with an experience of World Bank Aided projects and various projects under PPP.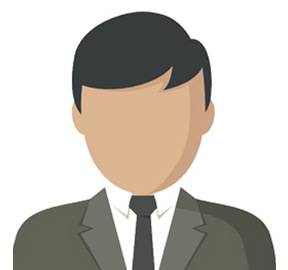 MR. RAKESH CHATTERJEE (DIN 00029365)
Mr. Rakesh Chatterjee has an overall experience of close to two and a half decades in legal practice/industry, having practiced primarily as partner in law firms. He joined IL&FS Limited in September 2020 as Group General Counsel, Legal.
Mr. Chatterjee holds bachelor's degree in law and commerce, and is a member of the Supreme Court Bar Association. His practice area focus has been on Mergers & Acquisition/Restructuring, Power, Infrastructure, and Oil & Gas. Defence and strategic litigation with broad exposures in the domestic, as well as in the international market.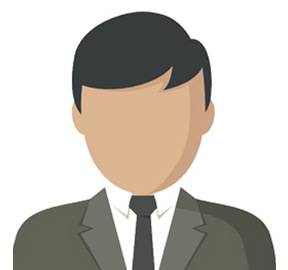 MR. SHANTANU SEN (DIN 0913046)
Professional with more than two decades of diversified experience in Corporate Business Development, Strategy- Design & Implementation, Fixed Income, Investment Banking, Corporate Finance and Asset Management. Have worked extensively on Stressed Asset Management and time bound recovery of bad loan. Presently leading the Strategic Support Unit (SSU) at IL&FS Group, in addition to resolution management of stressed assets. Earlier handled Investment Banking and Structured Finance responsibilities. Last employment was with Standard Chartered STCI Securities Ltd. (Erstwhile UTI Securities).